Redemption
Once the purchase is successfully completed, Ticketmaster will send the buyer the redemption URL. It is recommended that partners display it to the buyer. The URL is active until the buyer redeems the ticket. Partners can store the URL, however be advised that anyone who has the URL can redeem the ticket and could result in a customer service issue. Ticketmaster also sends reminders to the buyer until the ticket has been redeemed. Requesting a copy of the URL is not standard practice and we do not recommend relying on this as part of the integration process.
Once the fan clicks on the redemption URL on the mobile device they will get an option of continuing on the mobile web(browser) or the app.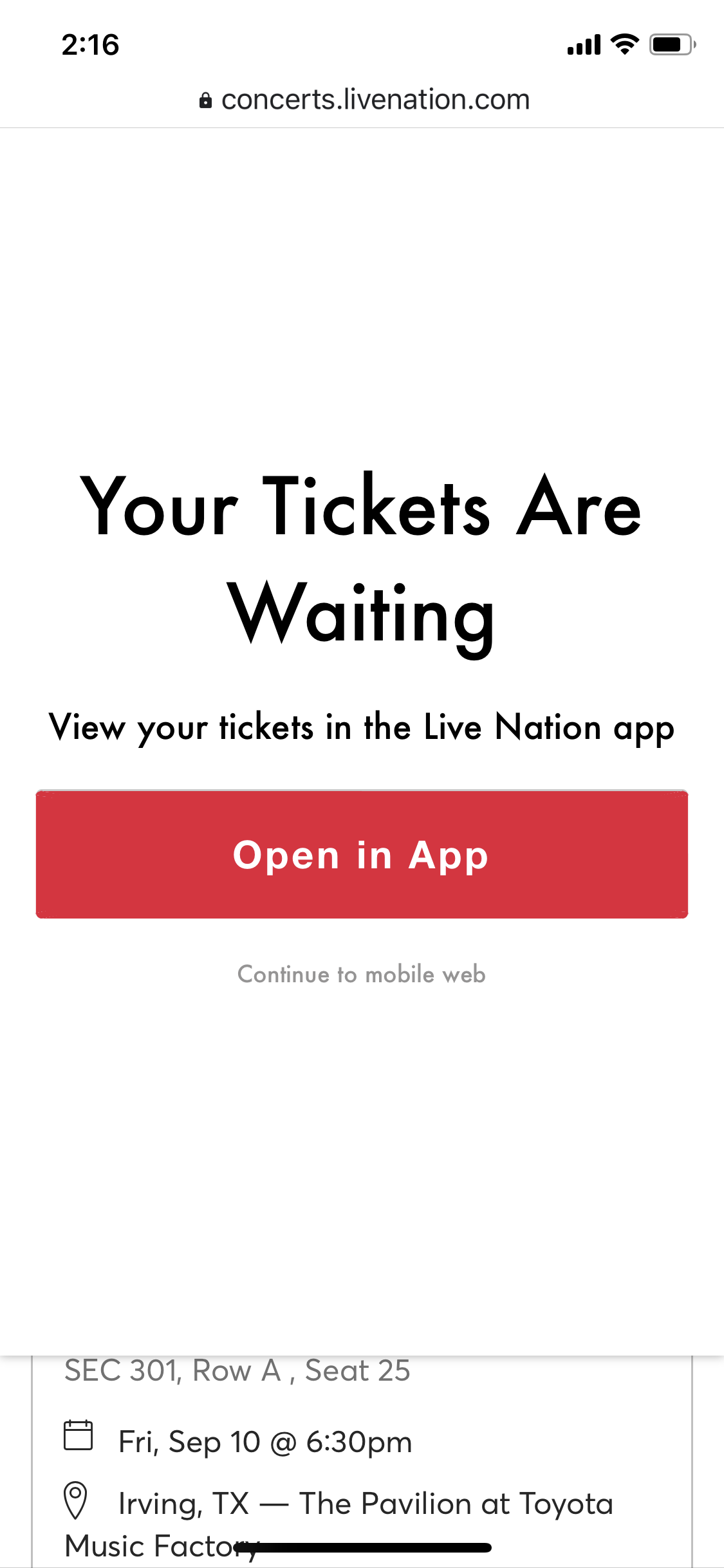 SafeTix Barcode
There are events that will have enforced SafeTix barcode. These barcodes/tickets can be viewed in the mobile web(browser) or the native app. Below is a comparision of both the flows.
| SafeTix Barcode - Mobile Web Flow | SafeTix Barcode - Native App Flow |
| --- | --- |
| | |
| | |
| | |
Standard QR Code
Below is a comparison between a mobile web and native app experience when the event allows QR code tickets.
| Standard QR Code - Mobile Web | Standard QR Code - Native App |
| --- | --- |
| | |
Desktop Claim for PDF Tickets
For events that allow PDF tickets, fan can claim the tickets using the redemption URL on their desktop.
1) Fan receives Ticketmaster Email confirmation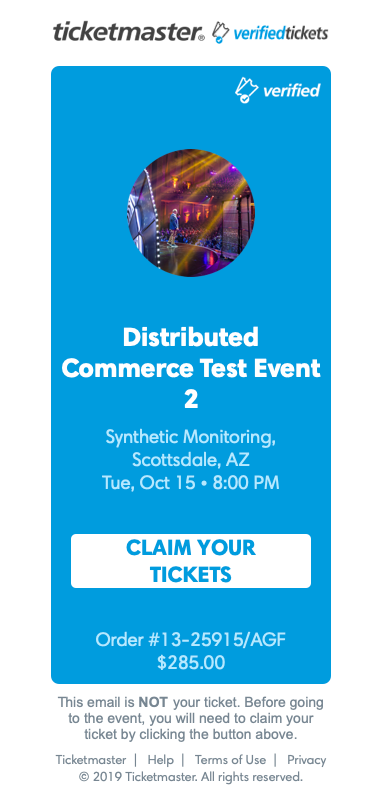 2) Tickets are redeemed on Ticketmaster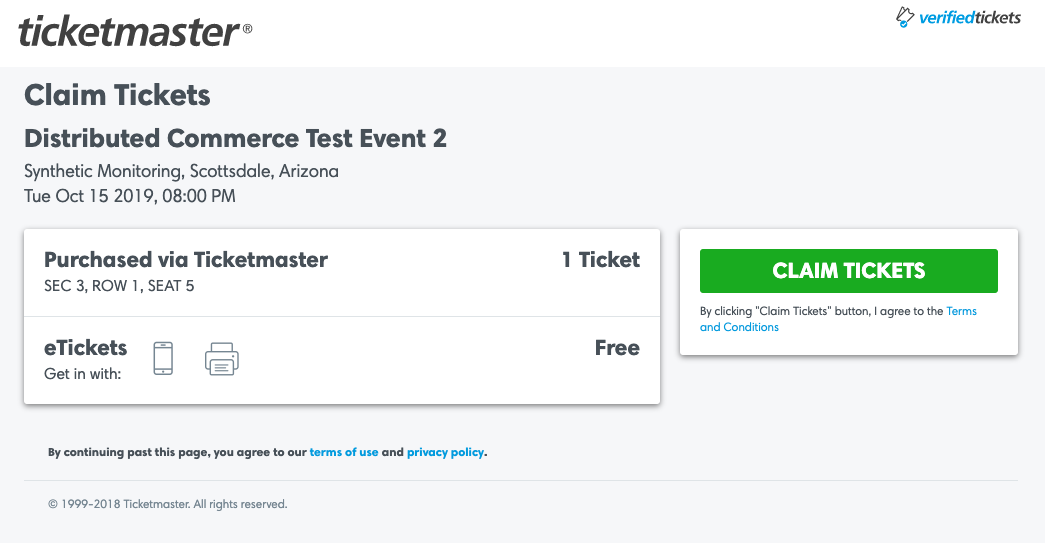 3) Fan signs in with a registered Ticketmaster account to complete the claim process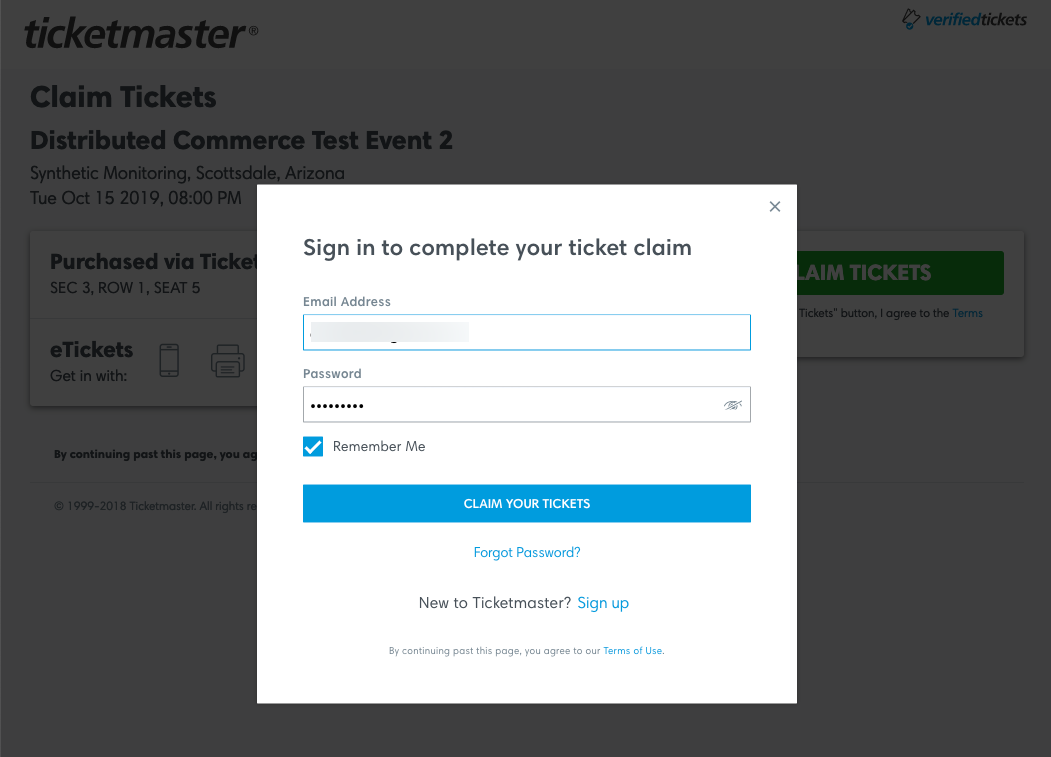 4) Tickets claimed from ticketmaster.com (http://ticketmaster.com/) account